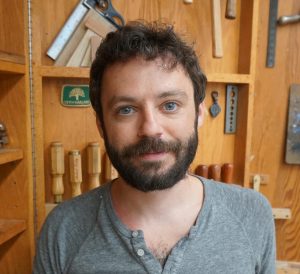 Class of 2020
San Francisco, CA
My love for furniture started while rehabbing antiques working on the sidewalk in Chicago, which quickly moved to wanting to make
whole pieces from raw, solid wood. I've spent the last six years working mostly without electric tools in apartment living rooms during
nights and weekends on commissions and personal projects ranging from tables to harps. I've left the corporate world to commit to
woodworking full time, and so happy to be at the Krenov school to learn not just the skills and techniques, but the mindfulness and
intention that go into a lifetime of woodworking.