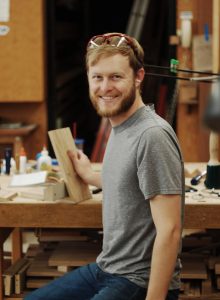 Class of 2019, 2020
Carmel Valley, CA
Byron Greene is an aspiring craftsman and designer hailing from the oak-studded hills of Carmel Valley, California.
He studied architecture at the University of Idaho, where he developed an appreciation for thoughtful design and the built environment. While studying architecture, he worked in residential and commercial construction, as well as production cabinetry, where he developed a high level of appreciation for craftsmanship and the process of building.
His goal at the Krenov school is to explore and further understand the relationship between design and craft, from theoretical to physical.