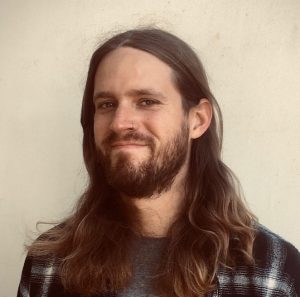 Class of 2022
Maplewood, MN
Matthew Bruhn is a designer and artist from Maplewood Minnesota. He first found a love and natural predilection for handicraft while taking art and shop classes in high school.
After earning a BFA in Industrial Design from the University Of Wisconsin Stout in 2017, Matt found work in a number of cabinet shops before landing an internship at Anderson Ranch Arts Center in Colorado. There he worked as a shop technician and teachers assistant to the visiting artist who taught classes there.
He is very excited to be furthering his career as a designer craftsperson while studying the truly "sensitive" side of woodwork under the skilled and inspiring staff here at The Krenov School.